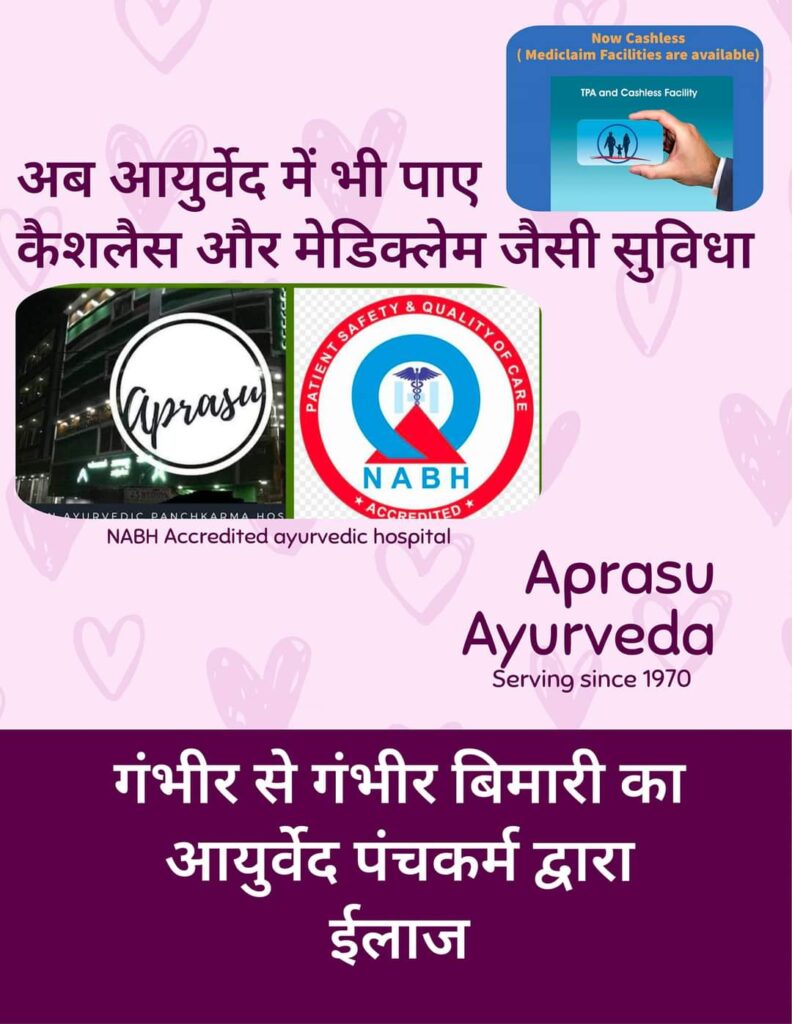 Aprasu ayurveda is among the very first few ayurvedic hospital in delhi approved for cashless ayurvedic treatments by insurance companies.
Aprasu ayurveda is NABH Accredited ayurvedic hospital with high standard for providing treatments & facilities.
Our Mission is that every citizen of india choose ayurveda first not last for his/her treatment & also should be able to avail benefits of the health insurance provided by the effort of Ayush Mantralaya.