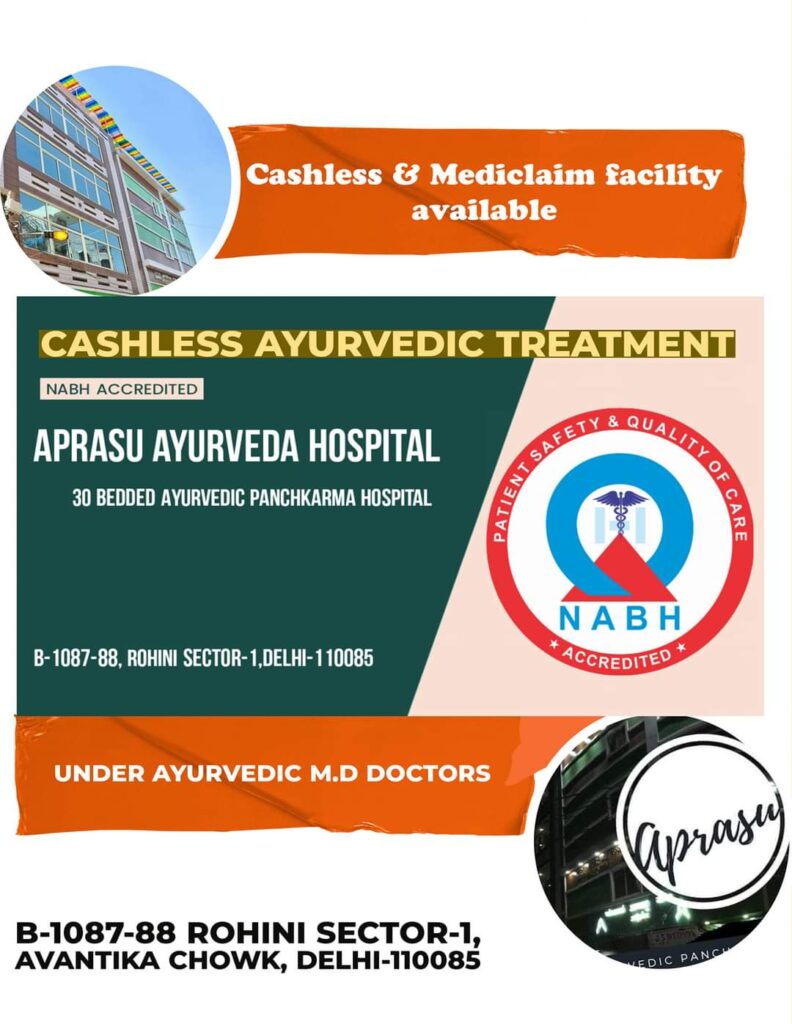 Cashless & Mediclaim facilities available
Serving since-1970
Aprasu Ayurveda is an Ayurvedic Panchkarma Hospital & Institute for Complete Health Care Based on the Principles of Authentic Ayurveda not only to Treat Medical Conditions But also to Promote General Health and Well Being.



Ayurvedic Treatments
Arthritis
Rheumatoid
Joints Pain
A.V.N
Slip-Disc
Sciatica
Digestive diorders
Liver-kidney problems- Fatty Liver,Liver cirrhosis, Urea, Creatinine,Dialysis
Spinal Nerve Compression
Sexual Weakness & Problems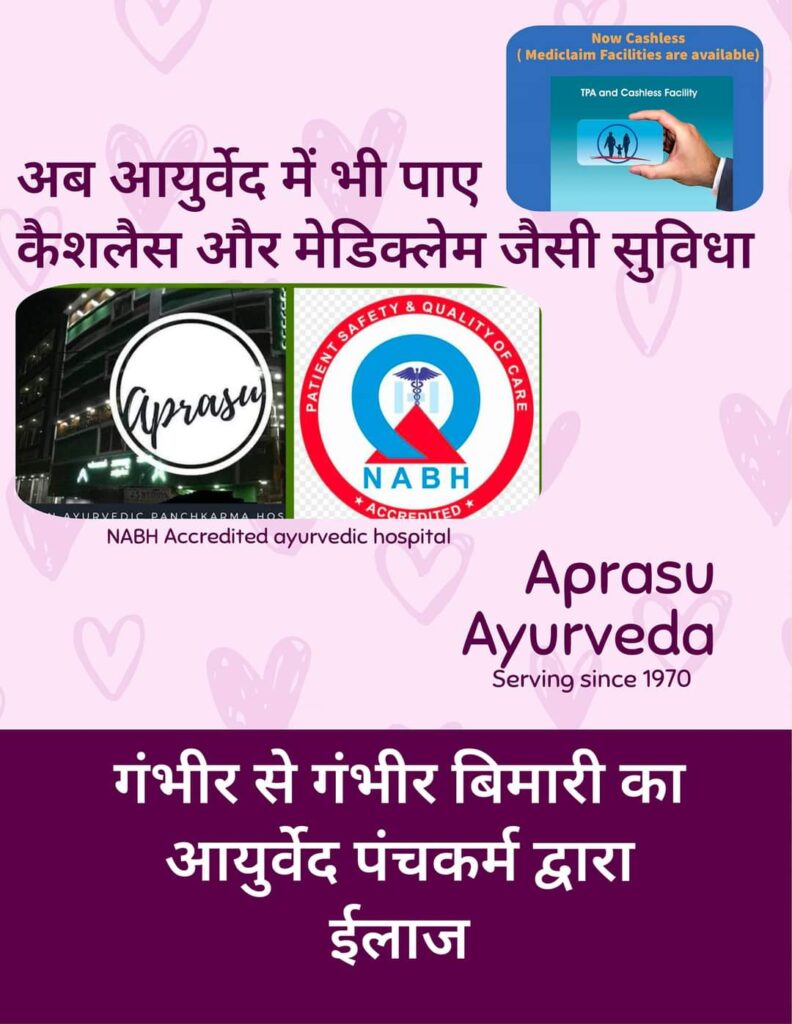 Complete Ayurvedic Treatments with Admission Facilities
Stress
Depression
Anxiety
Insomnia
Migraine
Epilepsy
All Gyane related problems under highly qualified Lady Doctor
Pcod-Pcos
Uterine cyst
Infertility
Fibroid uterus
Leucorrhoea
Endometriosis
Blocked fallopian tubes
ARTHRITIS – OSTEOARTHRITIS & RHEUMATOID
Arthritis – Inflammation of one or more Joints, Causing Pain and Stiffness that can Worsen with Age.
Different types of Arthritis Exist, each with Different causing including wear and tear, infections and underlying Disease.
Most Commonly Types are- Osteoarthritis & Rheumatoid Arthritis
We Treat Arthritis through Ayurvedic Panchkarma Procedures & Medicines.
We are Serving through Ayurveda Since-1970, very Best Result seen.
No Steroids & Painkilers, only Herbal Ayurvedic Panchkarma Procedures like-
Full Patrapotli Procedure for Joints Mobility & Increase Blood Circulation
Swedanam
Janu basti & Janu Dhara
Kati Basti & Kati Dhara
Alaabo Raktmokshanam – Wet & Dry
Our specialised Ayurvedic Medicine for Arthritis & Joints pain.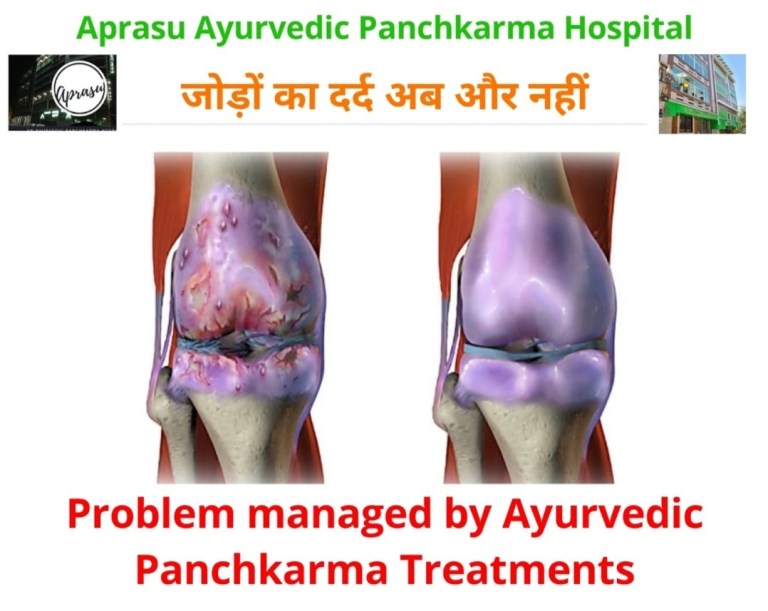 SLIP DISC
Slip disc a Condition in which Refers to a Problem with a Rubbery Disc Between the Spinal Bones.
This Condition Occurs when the Soft Centre of a Spinal Disc Pushes through a Crack in the Tougher Exterior Casing.
We Treat Slip Disc through Ayurvedic Panchkarm Procedures & Medicines Without any use of Single Pain Killer Medicines & Steroids,
We Avoid Approximately 5400 Surgeries of Slip Disc till 2021 January
TREATMENT OF SLIP DISC

We are Giving Approximately 5-6 types of therapies in Slip Disc:-
Basti Karma Including Matra Basti, Kshar Basti, Ksheer Basti
Alaabo Raktmokshanam- Dry & Wet
Kati Basti
Patrapotli & Nadi Swedanam
Pristha Basti
SPINAL NERVE COMPRESSIONS
NERVE COMPRESSIONS :-The Nerves of your Spinal Cord Run through the Openings Between the Vertebrae and out to your Muscles.
Spinal Cord Compression can occur anywhere from your Neck Down to your Lower Back.
Most Commonly in Neck area (Cervical area)& in Lower Back Area ( L4-L5)
Symptoms Include- Numbness, Pain, Weakness, Tingling Sensations, Swelling
We have a Specialised Treatment for this.
Aprasu Cures Numbers of Patients which are Suffering from Nerve Compression Problems.
We Avoid Approx 4500 Surgeries of Spine through Ayurvedic Panchkarm Procedures & Ayurvedic Medicines without any Single use of Pain Killers & Steroids or Injections.
Various Specialised Panchkarma Procedures are given in Nerve Compressions Depending upon the Patienrt to Patient Body as Described in the his/her Reports- Mri, X-ray, Physical Consultation.